Synopsis:
Three strangers, A Hitman – Haider Pasha, A Gangster – Amajad Daniya, and a Sidekick – Abeer Gul get trapped in a Carnivorous environment. Things are not what they seem. Outcast, betrayed all three suspecting each other are fighting for their life. Trust is the name of the game.
REVIEW
Think of anything by Quentin Tarantino mixed in with Frank Miller and Robert Rodriguez's Sin City and you get an idea of what the cinematic Triple Cross is like. Written and directed by Indie India native Mirza Malik or better known as mirzamlk. Mirzamlk is well known for his high-octane action-packed features, and with his use of stylized slow motion, he does not disappoint with Triple Cross.
We open with Hitman Haider Pasha (Ansh Beg Mirza) whose target seems to of gotten the upper hand on him, but Pasha quickly gains the upper hand again as we flashback to a mysterious character (mirzamlk himself doing a cameo.) hiring him to take out a gangster name Amjad Daniyal (Mohib Beg Mirza). We then return to Pasha and Daniyal, who is now tied up and offers a counteroffer of more money to spare him and to give him the name of the person who hired him to kill him. Pasha agrees to the double cross only he is not giving the name of his client. When Pasha then gets triple-crossed, a surprising new player gets revealed that leaves all three having to trust each other in a cliffhanger that left me curious for chapter 2.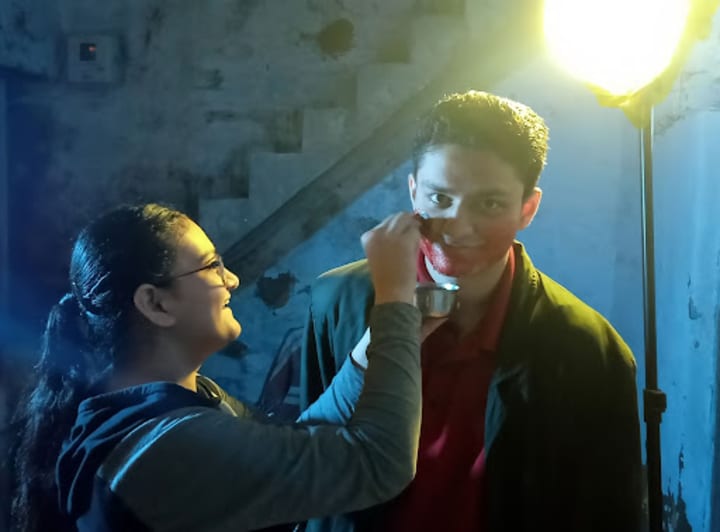 Visually Triple Cross is pristine, polished, and professional. Filmed using only a secondhand Canon 5d Mark II camera, and all VFX done on a second-hand i5 computer with 8 GB Ram without GPU mirzamlk breaks the myth that films must be shot with special high-end cameras and equipment. With a cast of only four actors and shot in one location using three cheap DYI lights with colored gel wrapped around them, mirzamlk and crew make it work offering an entertaining piece to watch.
While filmed in Hindi, it features subtitles to follow along, but Triple Cross is a more visual piece than for dialogue, and the dialogue spoken is a proverbial dialogue that some might find off-putting, but I actually loved it. "A washerman's dog is neither of the hour nor the laundry," Saniya says. Which is taken from the Indian proverb poem of Dhobi Ghat.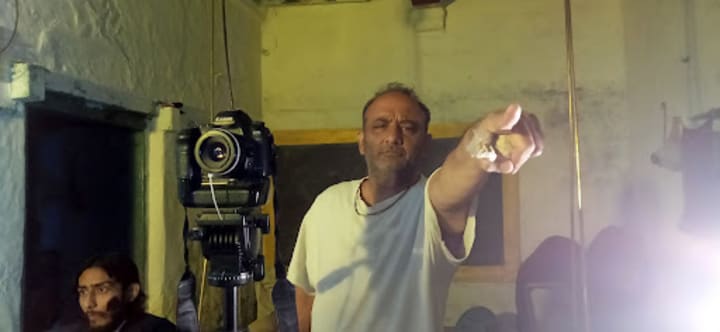 As for the cast, Ansh Beg Mirza (Haider Pasha) is my breakout star with his sweet boyish looks playing Haider Pasha a well-known cold-blooded hitman by looks, it's hard to think, but his performance was smooth, solid, and believable (He also contributes as Sounder editor and Composer.). I was kind of rooting for him to win. I also enjoyed Mirza Rakshanda Khan (Abeer Gul) and, of course, the handsome Mohib Beg Mirza (Amijad Daniyak), who won my heart with his sexy hair.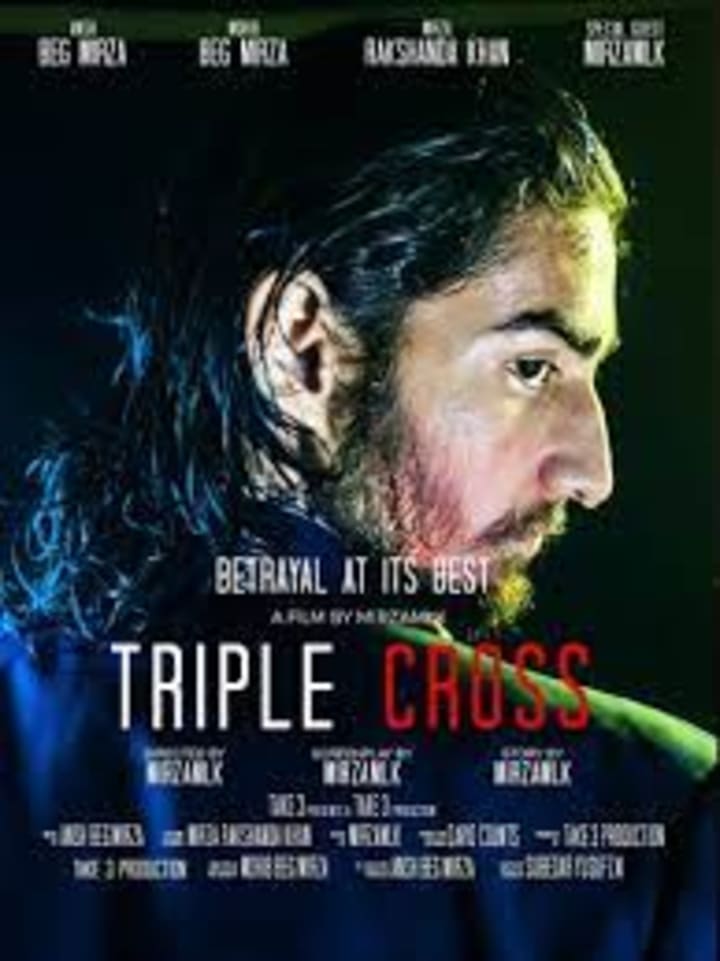 Overall, Triple Cross is fun to watch, and it is quite impressive considering the shoe-string budget they had. I liked Mirzamlk's use of slow motion, yet at times it got to be a bit too much, especially during the shoot-out chase battle at Tehkhana, in which the stylized slow-motion fell flat and just seemed to drag out the 117 minutes long film with the same shots playing over and over again while tossing in the cool gun explosion graphic again and again. It almost lost me, but Mirzamlk does a dynamite save though with a plot twist at the end that gives Triple Cross hope, and I'd love to see Triple Cross Chapter 2.
My rating 8/10
Triple Cross is available to watch on YouTube TUBI and AmazonUS/UK